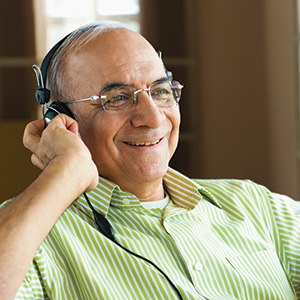 People visit the virtual newsstand everyday. By tuning into programming offered on the radio, internet, tablet or over the phone they come away better informed by accessing information otherwise unavailable to the print impaired. Because of this they are energized, entertained and enlightened right at home.
MindsEye has an impact on our whole community. Listeners plan their days around their favorite programs. Their neighborhoods are strengthened by the knowledge they glean, and families are comforted to know their loved one remains independent and self-reliant.
MindsEye programs can be accessed through:
                  ...a special radio
                  ...on your phone
                  ...on your tablet
                  ...at mindseyeradio.org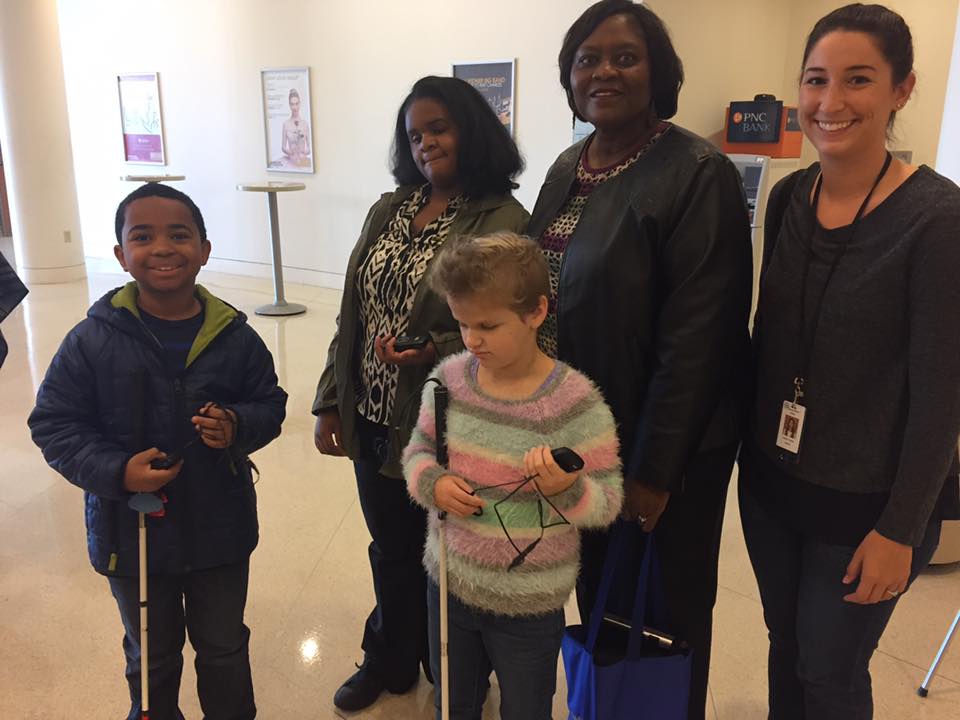 Imagine trying to enjoy a work of art, a film, or a live performance with a visual impairment.
MindsEye translates vision into audio.
Whether in Shakespeare Glen, at The Muny, The Rep, or outside sharing a day at the Zoo, MindsEye is committed to creating accessibility in every space and at every event in the Saint Louis area and beyond.
Audio description reveals crucial information in scenery, movement and artwork; it enhances and complements the work so those who are visually-impaired gain a complete understanding of what is before them.
MindsEye provides Audio Description for:
                  ...the performing arts
                  ...museums
                  ...educational materials
                  ...conferences and live events
                  ...videos and more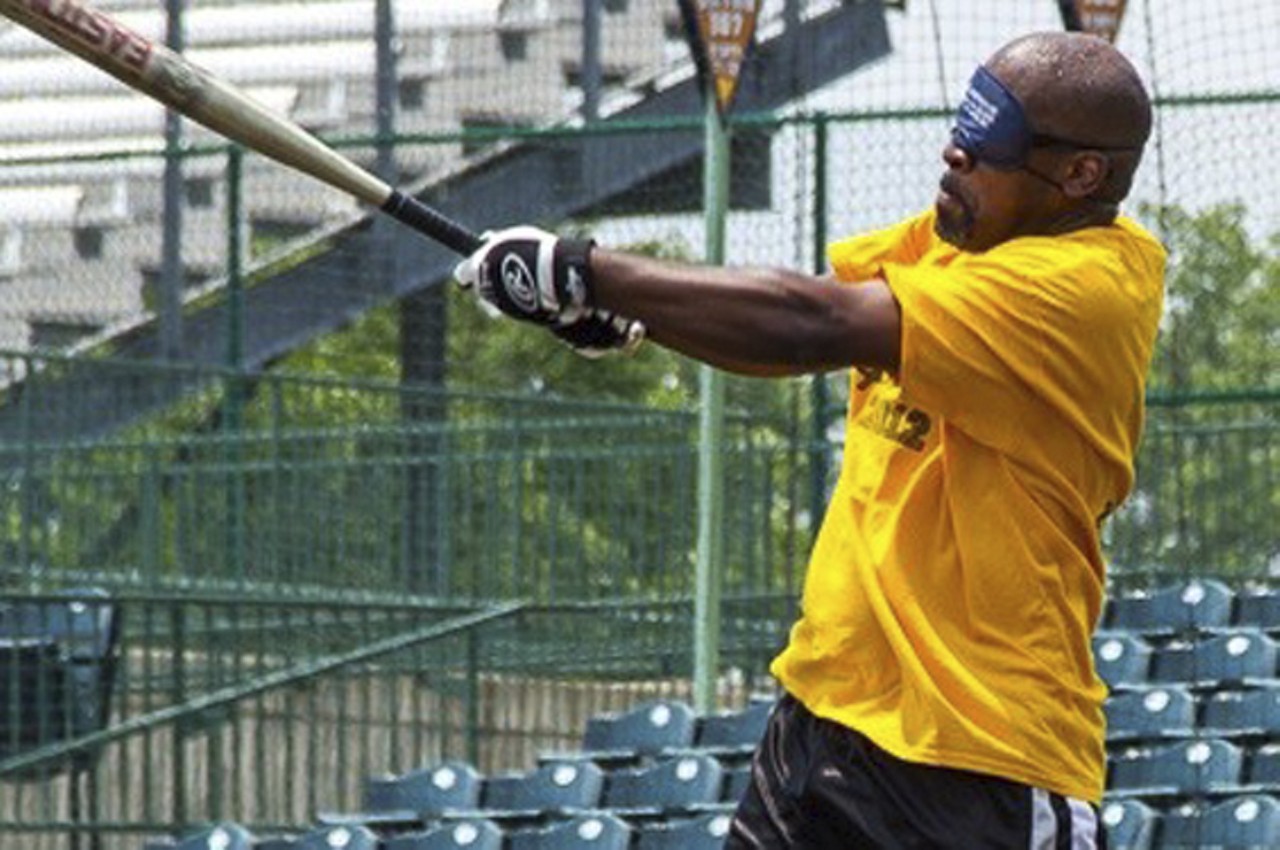 Described by blind athletes as "a dream come true," Beepball adds a spin on baseball that allows everyone to compete. Players are guided by sound, not sight - the sound of the beeping ball, buzzing bases, and cues from the pitcher. While the game provides unique opportunities for blind athletes, it also brings the blind community a step closer to ever sought-after acceptance and equality.
For the athletes, Beepball is much more than just a game. It brings together all people, personalities, and athletic abilities, and puts them on an even playing field.
Beepball is:
 ...a way to have fun
...an educational service
...an opportunity for team building
...a way to connect to our vibrant
   baseball community and heritage
At MindsEye, the virtual newsstand, people experiencing blindness, low vision or other physical disability that prevents them from reading – people who are often isolated or alone – tune in to our radio and web broadcasts. They laugh at the comics, ponder politics, find out about shopping specials and hear the latest scores of the Cardinals, Rams and Blues games. Our listeners feel more connected to the outside world.
You can join in right now if you would like to listen live online. If you would like us to provide a free closed-circuit radio for our broadcasts, just let us know.
We hope that you will find our virtual newsstand full of useful, timely and thought-provoking information.