"We Were There"
"We Were There"
A Way of the Cross
by Sarah A. O'Malley and Robert D. Eimer
Audio Described by Cathy Kissell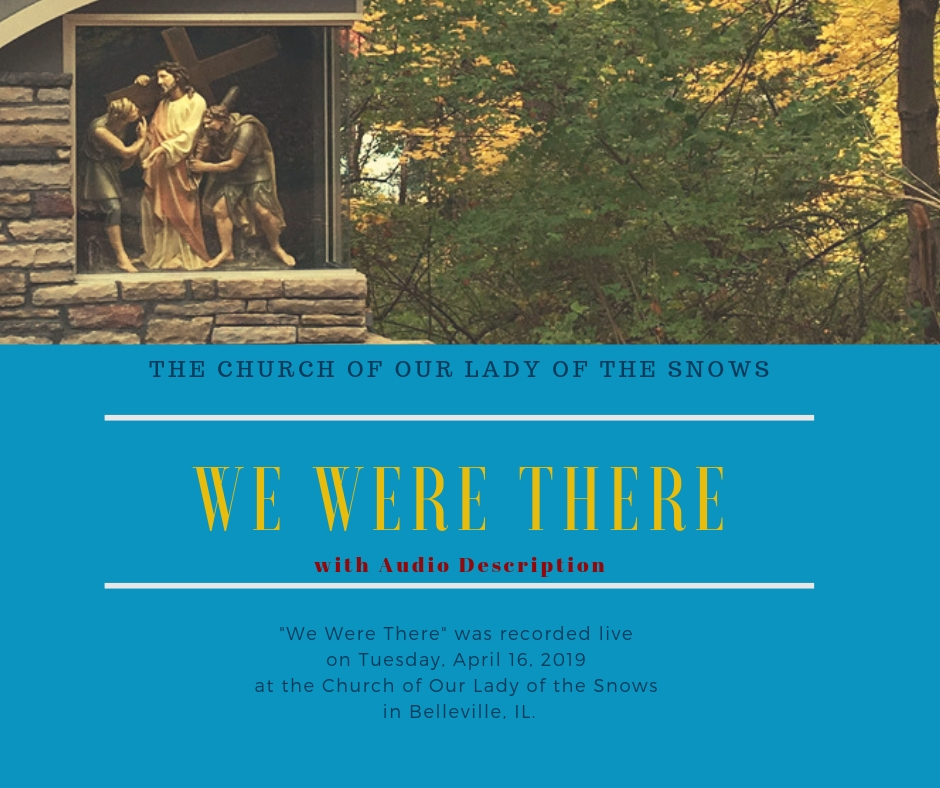 The traditional "Way of the Cross" includes scenes that based on pious traditions as well as scenes from the Gospels. For instance, the three falls of Jesus and Veronica wiping Jesus' face are not biblical scenes. In 1991 Pope John Paul II reshaped the Way of the Cross to include only those stations found in the Scripture. These fourteen scriptural scenes have been adapted for prayerful presentation as "We Were There."
"We Were There" was recorded live on Tuesday, April 16, 2019 at 7:30 p.m. at the Church of Our Lady of the Snows in Belleville, IL.