"Sport has the power to change the world!"
"Sport has the power to change the world. It has the power to inspire. It has the power to unite people in a way that little else does." Nelson Mandela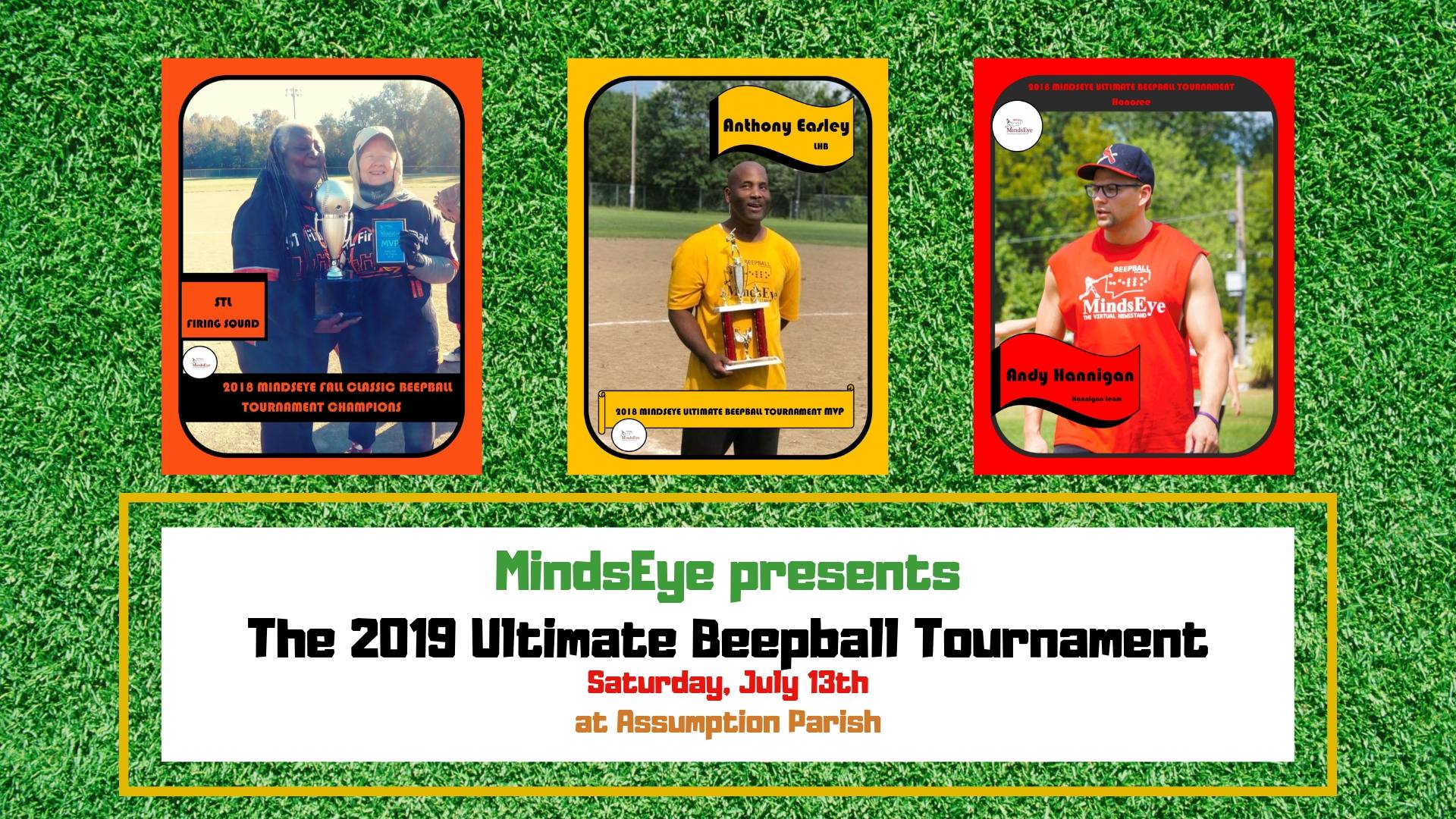 St. Louis, MO. July 2, 2019 - Nelson Mandela wasn't thinking about East St. Louis native Anthony Easley when he spoke about the power of sports, but he could have. As Mandela points out, sports have the power to inspire us – especially in difficult circumstances. Anthony's story is full of difficult circumstances, yet also full of hope…
In high school, Anthony sustained a gunshot to his head. Although the wound should have killed him, Anthony is a fighter. Still, the doctors could not save his sight. When he became blind, Anthony had to give up his dream of playing baseball full-time. He found other dreams – work through Lighthouse for the Blind and a family, but the memories of playing ball continued.
Then Anthony found BeepBall: "When I got introduced to BeepBall, it was like a dream come true to play ball again," he remembers. BeepBall is a variation on baseball that allows people with a visual disability to compete. Blind and sighted players wear blindfolds and are guided by sound – a beeping ball, buzzing bases, and verbal cues from the sighted pitcher and spotters.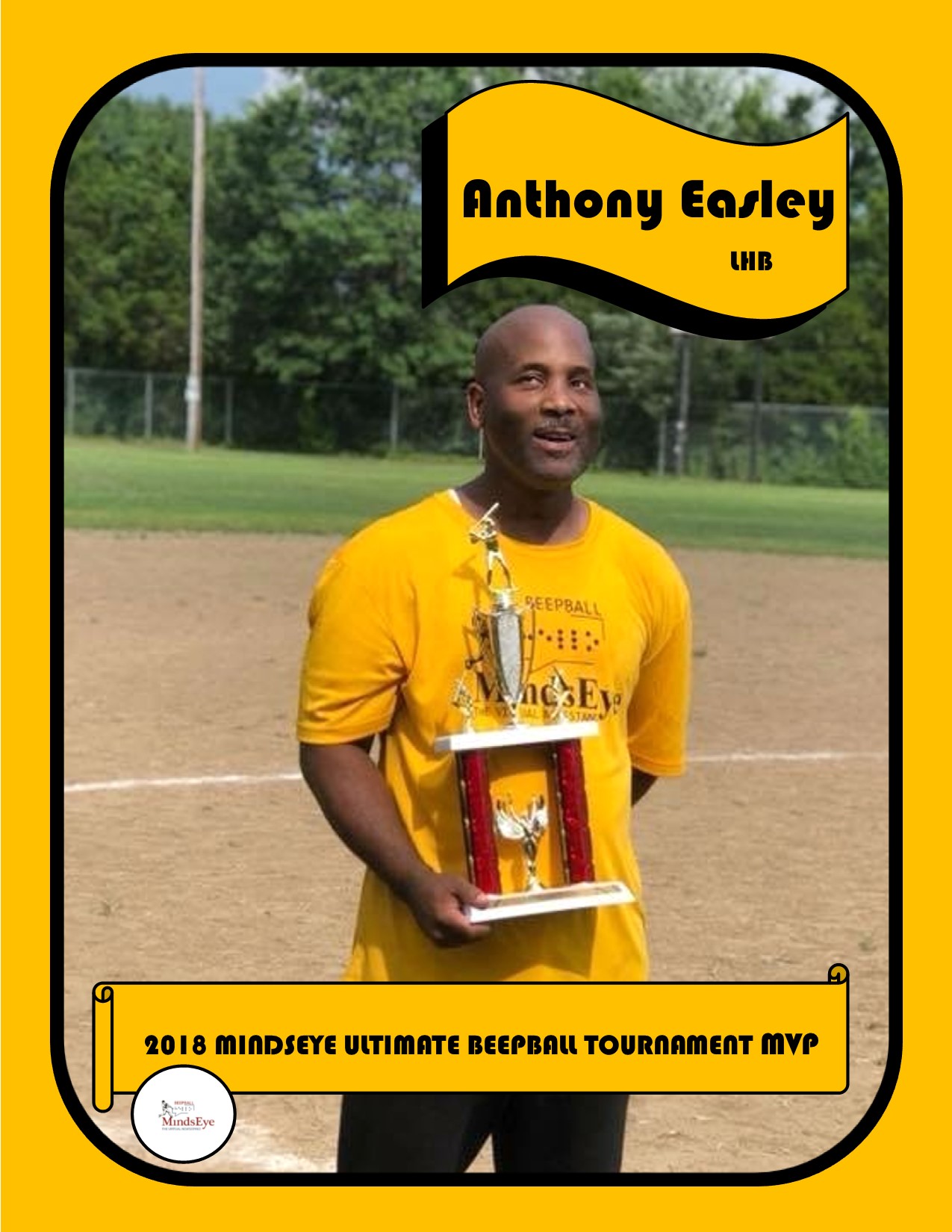 MindsEye has seen this power in stories like Anthony's. Because of this, they developed BeepBall from a one-time event into a program that visits schools, businesses, and community groups. They want to show blind and sighted classmates, coworkers, and friends that they can play sports together. MindsEye seeks to inspire athletes like Anthony and bring them hope.
Join MindsEye on Saturday, July 13th for the 13th Annual Ultimate BeepBall Tournament from 9 a.m. to 5 p.m. at Assumption Parish at Mattis Road in South St. Louis County for a one-day competition of fun, athleticism, and teamwork. This event benefits MindsEye's BeepBall Program which brings this exciting sport into public schools throughout the year, bringing together all kinds of people, personalities and athletic abilities, putting them on an even playing field.
Defending champs Lighthouse for the Blind will be up against 15 other teams from Hannigan Team Realty, AETNA, Starkloff Disability Institute, Mascoutah Eye Care, and more.
 The 13th Annual MindsEye BeepBall Tournament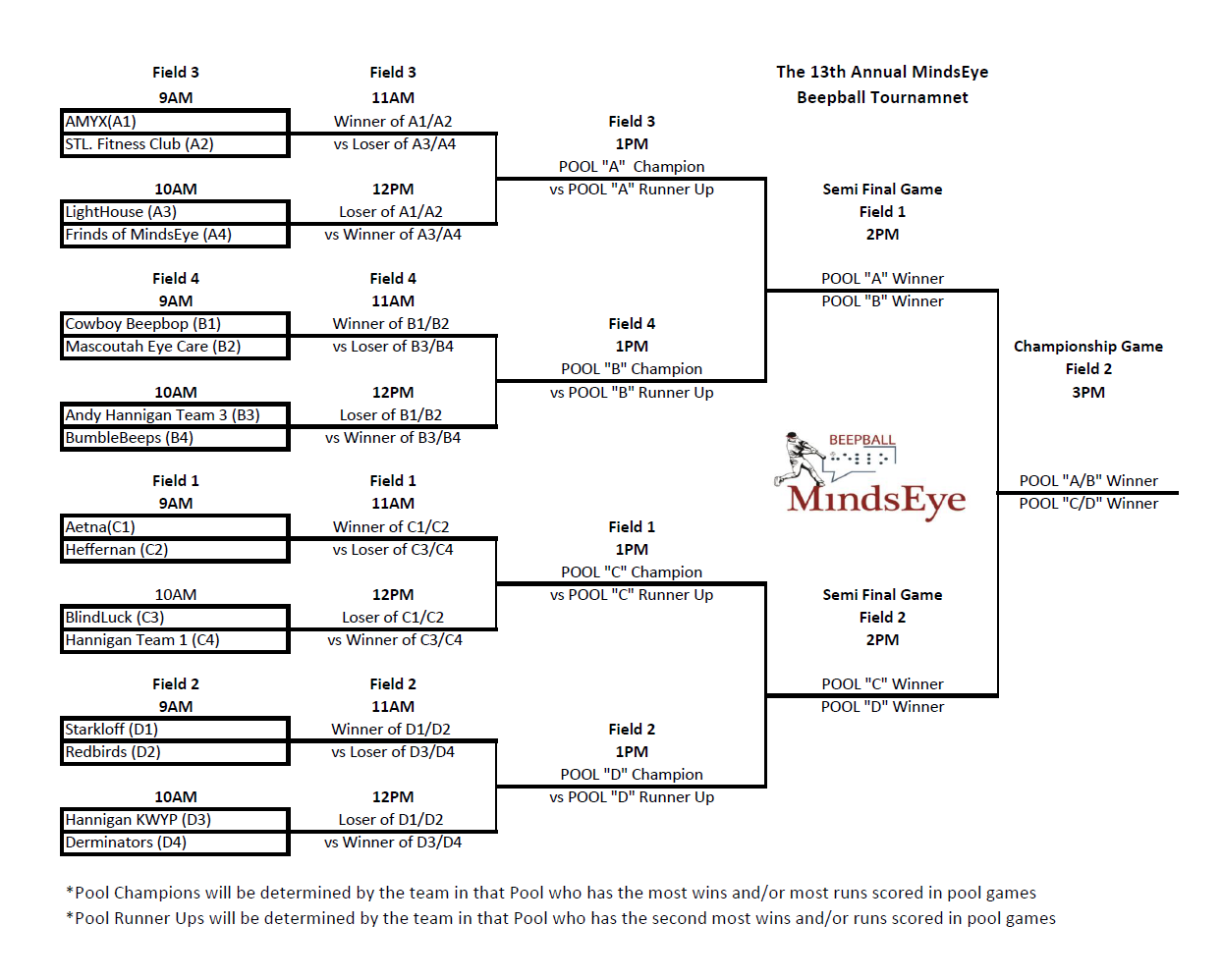 TO STAY UP TO DATE ON ALL BEEPBALL INFORMATION INCLUDING WEATHER RELATED DELAYS OR RESCHEDULING, PLEASE VISIT OUR FACEBOOK PAGE!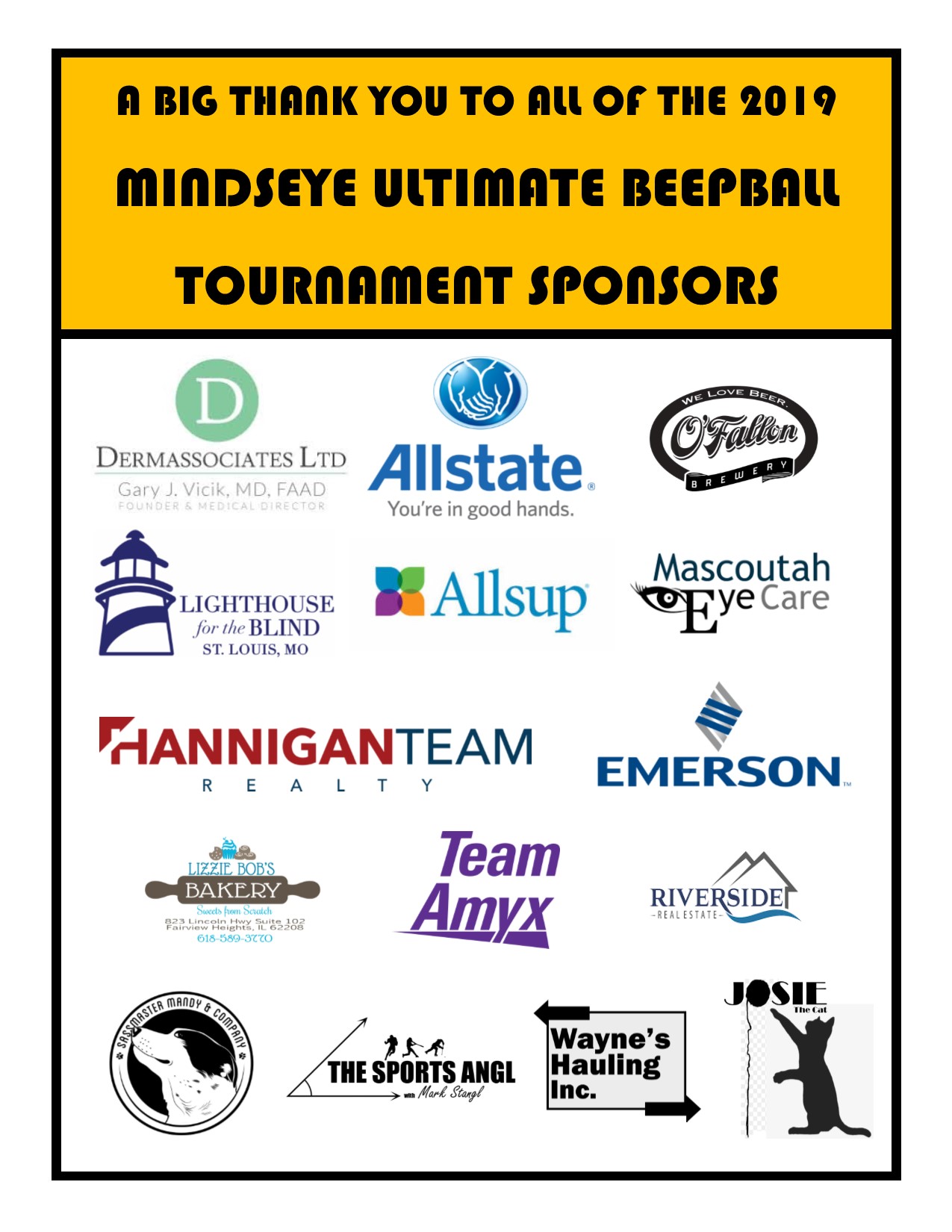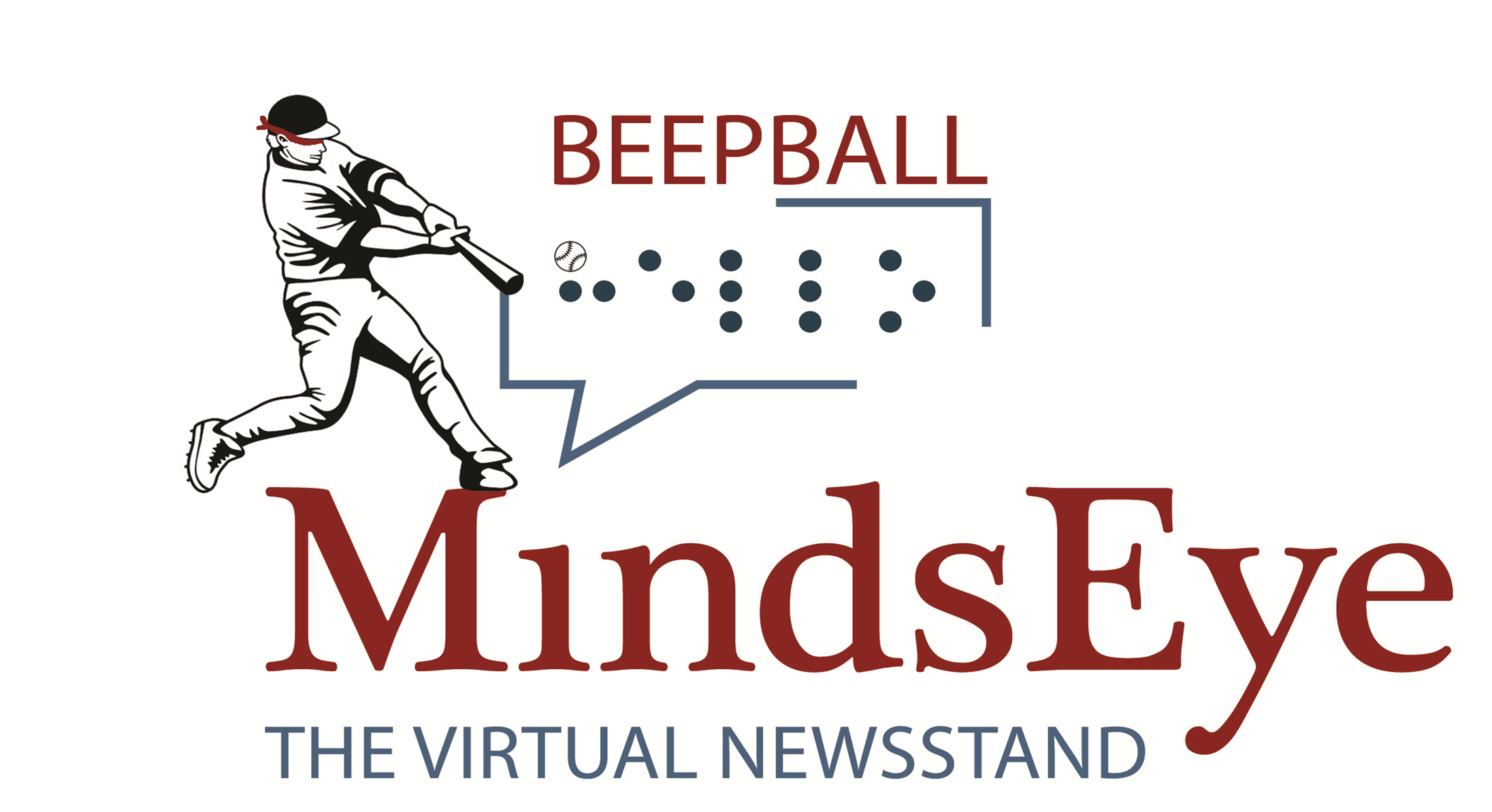 MindsEye creates access. Whether through their Radio Reading Service, Audio Description Program, or BeepBall, MindsEye is committed to creating access to all of life's moments. Learn more by visiting their website at mindseyeradio.org.
For more information, please contact Mike Curtis at 618-394-650 or This email address is being protected from spambots. You need JavaScript enabled to view it..