Ameren Illinois Powers Descriptions of the Arts
FOR IMMEDIATE RELEASE:
Ameren Illinois Powers Descriptions of the Arts
Saint Louis, MO – December 27, 2017 -  Through a $10,000 grant from Ameren Illinois, MindsEye continues to grow their Audio Description Program for residents in Missouri and Illinois which uses highly trained volunteers to describe visual elements of live theater, museums, and other live events over a headset to patrons who are blind and visually-impaired.
Dr. Stephen Kissel, a blind patron and accessibility consultant, states, "Descriptive audio brings performances alive for me, painting a picture in my mind. I am committed to promoting the service so that others may be able to share the enjoyment of these performances."  
For those with visual impairments, description reveals crucial information in scenery, movements on stage, or artwork that seeing individuals consume without thought. Audio description enhances and complements the work so those who are visually-impaired or blind gain a complete understanding of what is before them. In short, MindsEye translates vision into audio.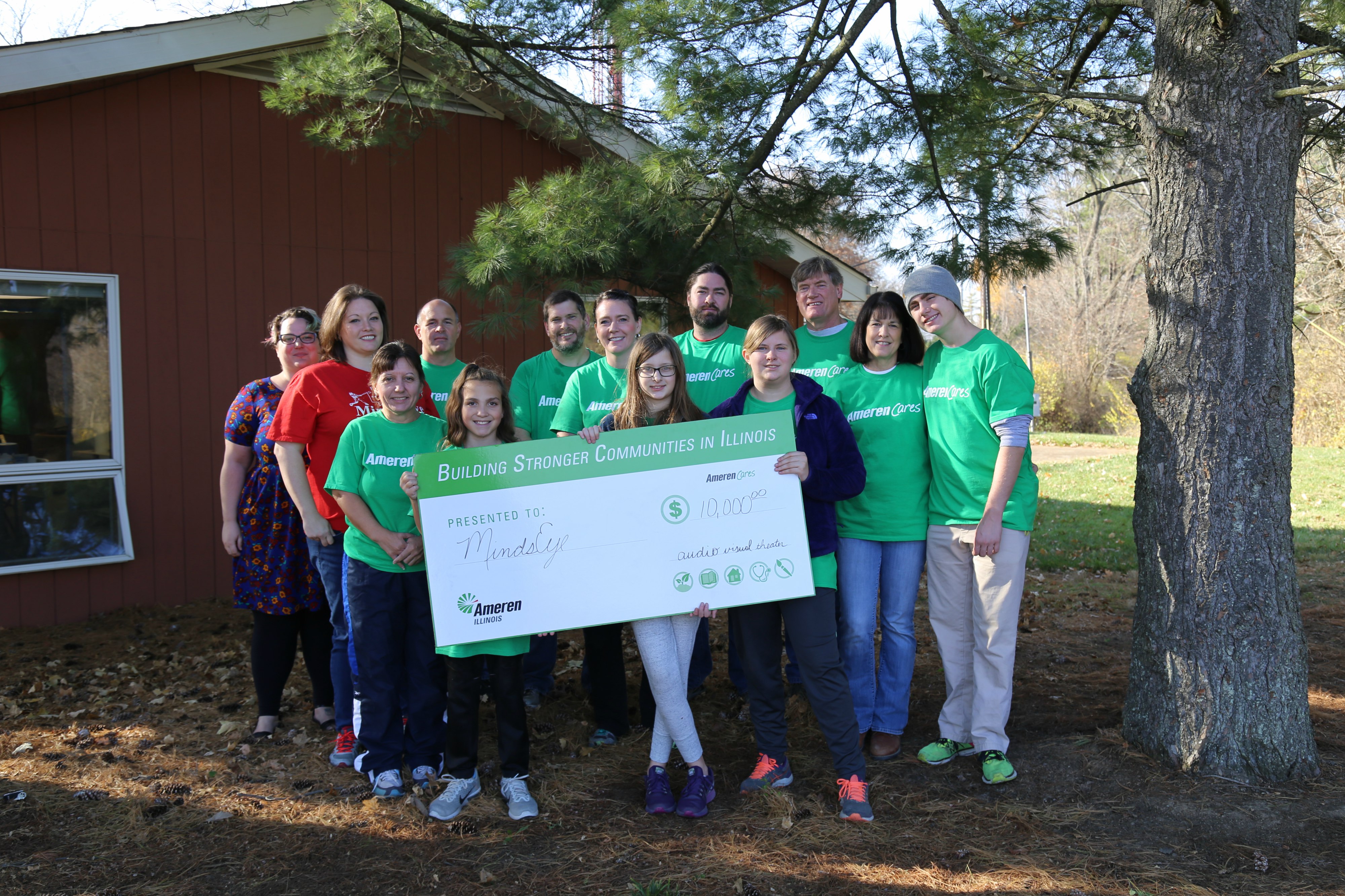 MindsEye's 15th Soirée pour la Vue
---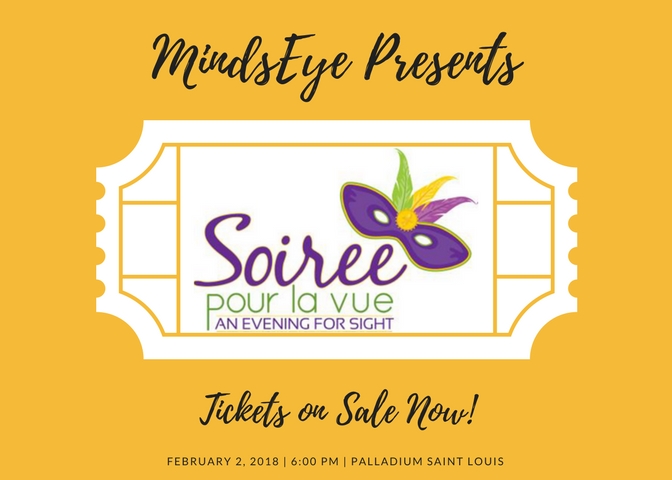 Please join MindsEye for our 15th Annual Soirée pour la Vue - An Evening for Sight on Friday, February 2nd, 2018 at Palladium Saint Louis.

This Mardi Gras themed party features, dinner, a silent and live auction and maybe even a little dancing! to The Original Knights Of Swing Big Band. Your ticket includes special surprises, dinner, wine, beer, valet parking and entertainment.

MindsEye is pleased to honor The Muny and longtime volunteer and advocate Susan Coffey Bolen at the 2018 Soirée with the Fr. Wittenbrink, OMI Visionary Award!

Laissez les bons temps rouler! to translate vision into audio for blind and visually impaired St. Louisans.
Thank you to our presenting sponsor Lighthouse for the Blind - St. Louis and sponsor Ameren Corporation.
Audio Description Day at the Saint Louis Zoo!
Safari Tours - Described!
Join MindsEye for a day at the zoo! Located on 90 acres in beautiful Forest Park, the Saint Louis Zoo is home to more than 588 species of animals, many of them rare and endangered. Since its inception in 1910, the Zoo has been renowned for its beautiful naturalistic exhibits and for its diverse collection of animals from the major continents and biomes of the world. It is widely recognized for its innovative approaches to animal management, wildlife conservation, research and education.
The Saint Louis Zoo is excited to welcome the blind and visually-impaired community to experience three different walking tours on Saturday, November 4th for FREE! And as always, The Zoo is open from 9 a.m. to 5 p.m. and there is no cost for admission.
You Can Become an Audio Describer!
Interested in becoming an Audio Describer with MindsEye?
The Experience of a Lifetime
The Great American Solar Eclipse has come and gone, but the memories of this amazing phenomenon will be held in the hearts of everyone who experienced it. MindsEye joined forces with Missouri Council of the Blind (MCB) on Monday, August 21st to celebrate the solar eclipse at their offices in Saint Louis during their "Watch and Listen Party." MCB threw a fantastic event with over twenty people attending this fellowship of the sun and moon; guests shared their excitement and chowed down on a lunch of fried chicken with sides of potato salad and hot rolls.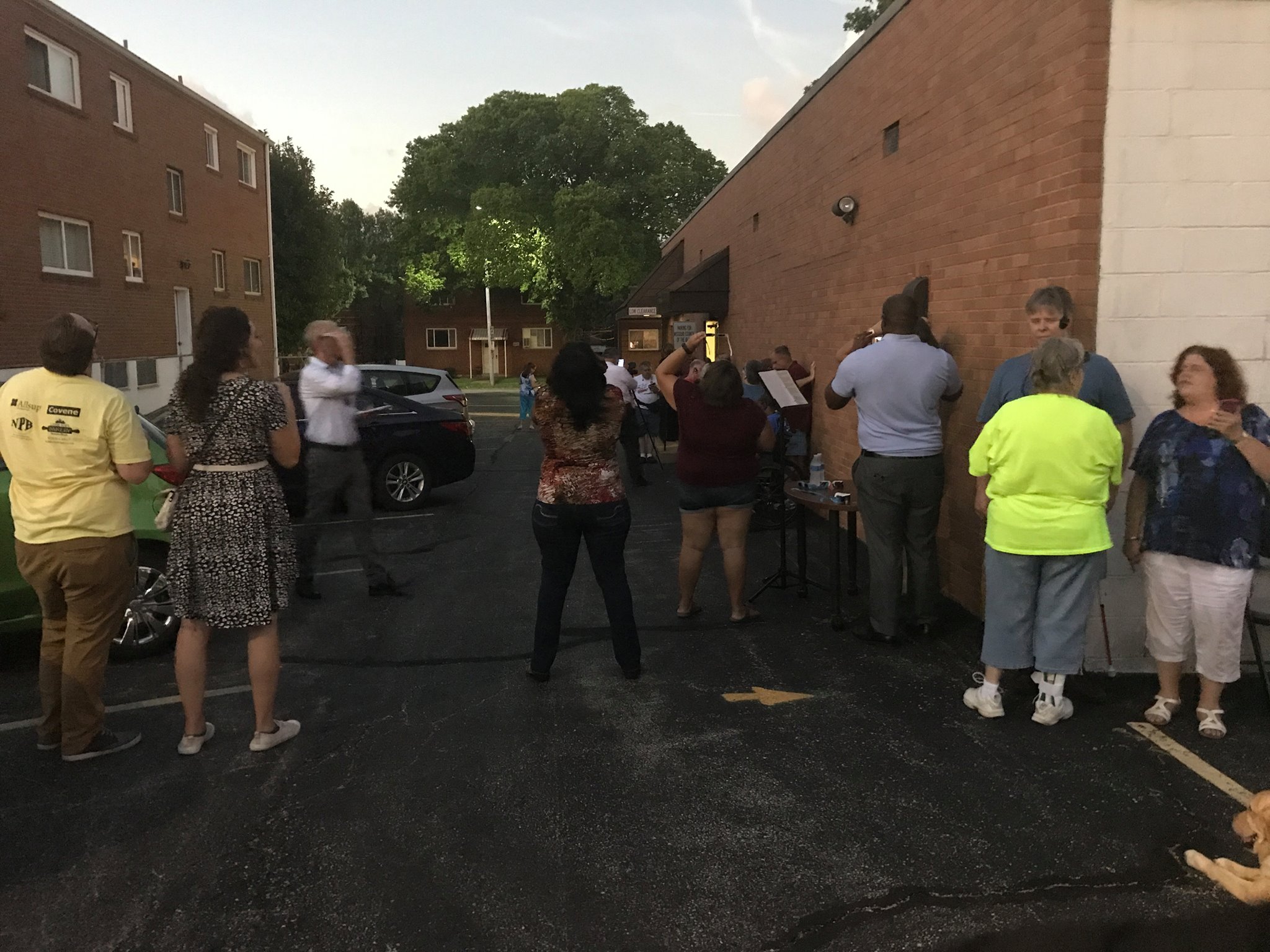 A group of about twenty people stare up towards the sky as they stand on a black asphalt parking between two brick buildings. Many of the people wear audio description listening devices and eclipse glasses.