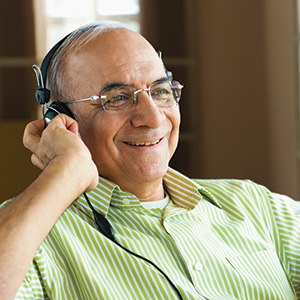 Join us online or turn on your free closed-circuit radio to be informed and inspired 24/7. Please click here to sign in or to sign up for this service.
At MindsEye, the virtual newsstand, people experiencing blindness, low vision or other physical disability that prevents them from reading – people who are often isolated or alone – tune in to our radio and web broadcasts. They laugh at the comics, ponder politics, find out about shopping specials and hear the latest scores of the Cardinals, Rams and Blues games. Our listeners feel more connected to the outside world.
You can join in right now if you would like to listen live online. If you would like us to provide a free closed-circuit radio for our broadcasts, just let us know.
We hope that you will find our virtual newsstand full of useful, timely and thought-provoking information.